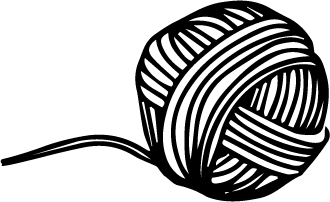 We only use high quality wool for our yarn and it can come from either lambs or adult sheep. It is not necessarily the age of the sheep that decides the quality of wool. There can be other aspects, like weather, feed and the genetic role of the animal that matters the most. But how we treat it and work with it is also very important. Since we only use mild soap for washing, there is still a lot of the lanolin in the garment when finished knitting. It washes out a bit but not so much that the natural ability of the wool; to keep you warm and dry, gets lost.
To get other colors than are found in the herd of sheep, we dye the yarn either with plants or a small amount of dyeing powder. In this way we minimize or disclude
all chemicals in our production as we possibly can.