Hulda and Tyrfingur, proud owners of Uppspuni Mini Mill
The owners of Uppspuni are Hulda Brynjólfsdóttir and Tyrfingur Sveinsson.
Hulda is an argonomist and teacher, born and raised in the countryside and has worked with general farm work and taming in various places for 15 years but turned to teaching for another 15 years.
Tyrfingur is a mechanic and guild master, born and raised in the countryside doing general farm work as well as machine repair.
In 2011 they took over the farming in Lækjartún and now run the farm with sheep and cows.
Their joint interest in handwork and to make use of all byproducts in their farming led them to start Uppspuni in 2017.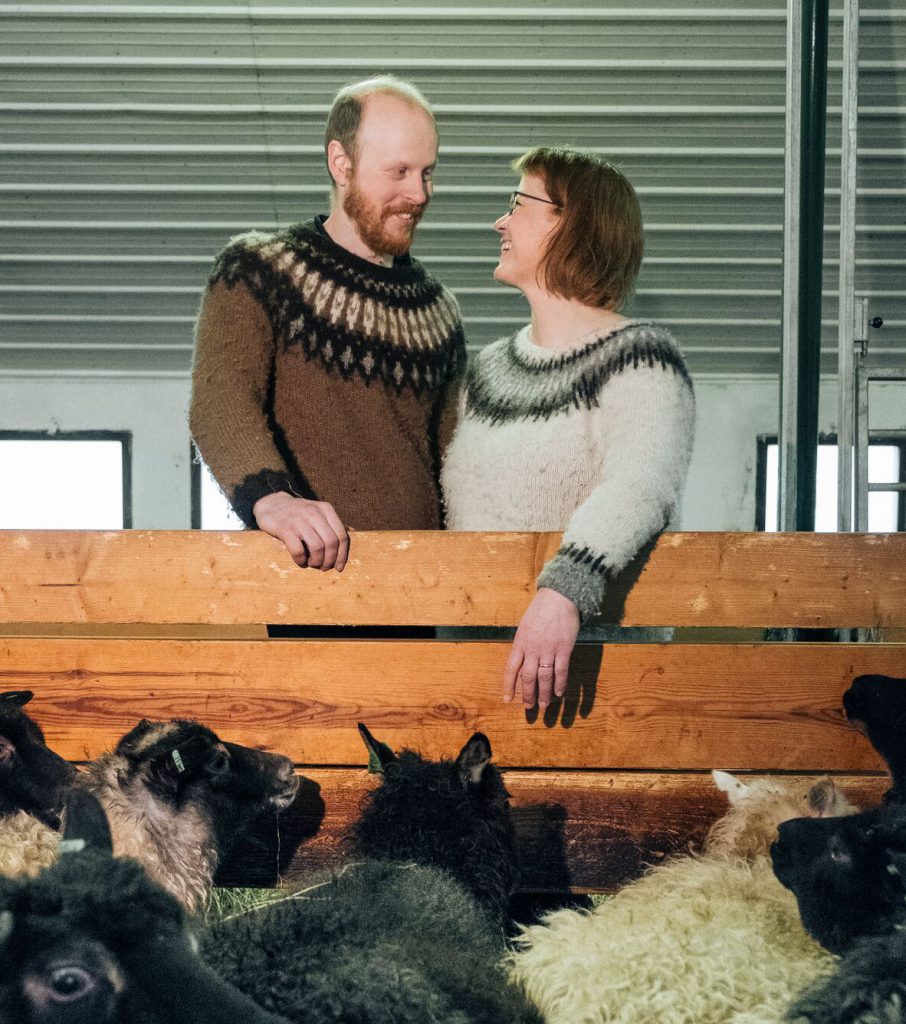 The raw product
Our products are made from raw wool from our own sheep. The first thread
After cleaning and preparing the wool we spin it into one thread. The finished product
Two or three threads are then joined into our finished lovely, soft and warm wool yarn.
We are located at Lækjartún 2 just a little East of the bridge over the river Þjórsá. By the road 288, just a 20 minutes drive from Selfoss or an hour from Reykjavík. We are surrounded by spectacular mountains that give an amazing view when the weather is bright.